Library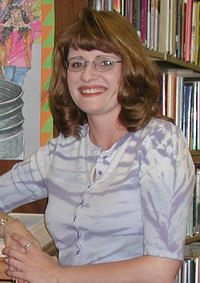 Collections:
Fiction
Non-fiction
Southwest Collection
Children's Fiction and Non-fiction
Current Newspapers
Magazines
Audio Books – Cassettes and CDs
Cards/Borrowing
Cards issued to residents with Texas ID card/Driver's License
TexShare cards issued to patrons of good standing upon request
TexShare cards from member libraries honored
Loan Star privileges to out-of-town patrons with proof of Texas residency
Borrowing period is 14 days; some restrictions apply
Meeting Room
A media room is available for public use. Reservations must be made prior to date of use.
Computer Access
Seven public Internet terminals
Three laptops for use in the meeting room and library
Must be registered to use
Registration requires picture ID
Children's Programs
Summer Reading Club in June 
Storytime - every Tuesday 4 - 5 p.m.
Services
Interlibrary Loan
Free Internet access for registered users
Automated checkout
Public access photocopier :15 cents per copy
Public Fax:  local .10 per page, in area code .50 per page,  out of area code $1.00 per page