Disc Golf
Disc Golf Map (pdf)
Rules for Recreational Play (pdf)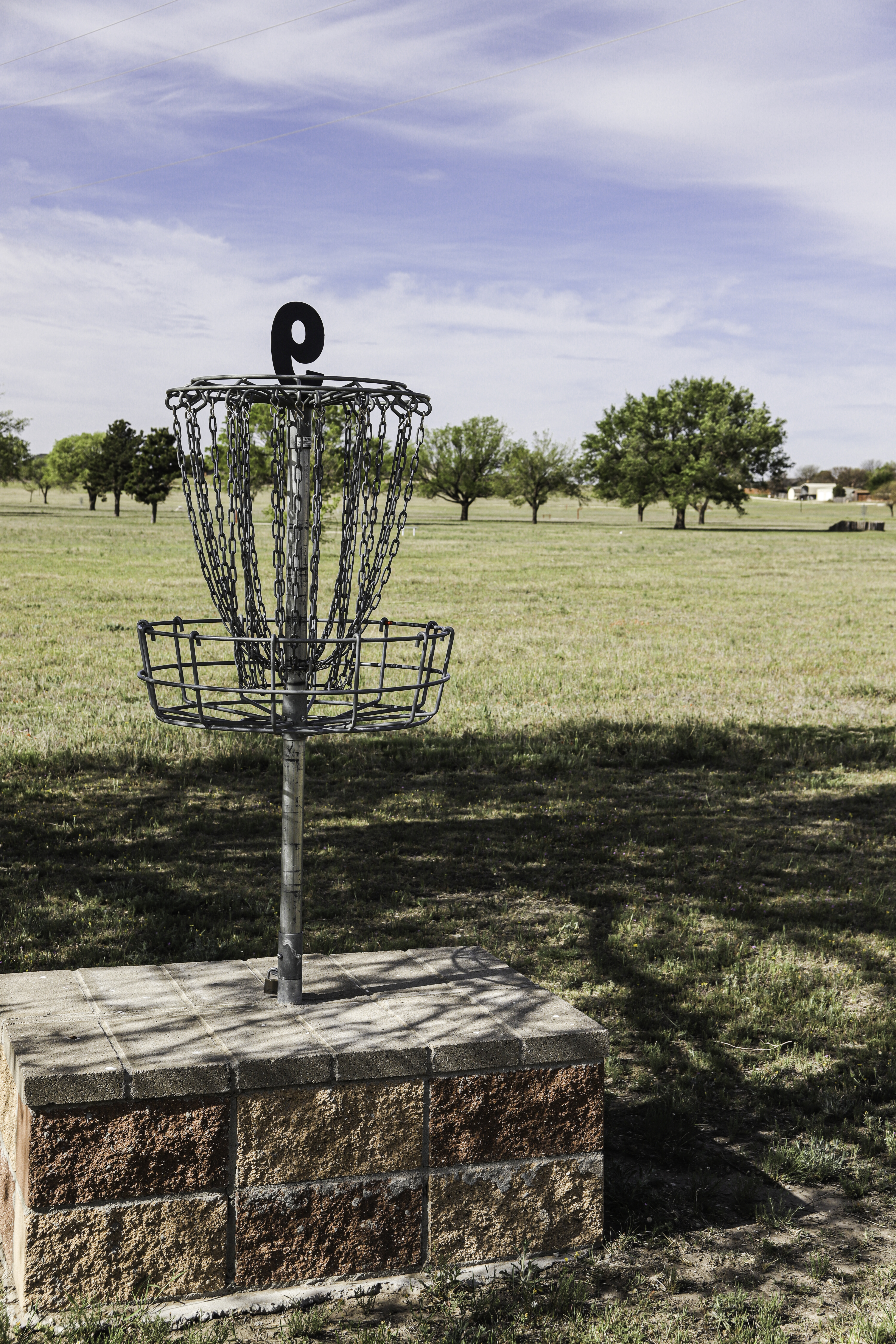 WHAT IS DISC GOLF?
Instead of clubs, balls, and a hole in the ground, disc golf enthusiasts use discs and baskets (pole holes). Disc golf shares the joys of the power of a long drive, or the finesse of sinking a long put, but also the frustrations of hitting a tree or having a put fall just short.
WHO PLAYS DISC GOLF?
Disc golf is very unique in that it is played and enjoyed by all ability levels and by those of school age or old age. Because disc golf is so easy to learn, no one is excluded! Many disc golf players are members of the Professional Disc Golf Association, the governing body for the sport, which sanctions competitive events for all skill levels and ages, and provides many player services such as maintaining a course directory and establishing rules of play.
WHERE DO I PLAY?
West Muleshoe City Park
LOCAL DISC GOLF HISTORY:
Disc golf formally started in the early 1970's. In Muleshoe, disc golf was introduced in 2011 by several local and regional disc golf enthusiasts. They donated time and money to install the course. Today the course is maintained through joint efforts of the Muleshoe Parks and Recreation Department and the Muleshoe Disc Golf Club. The Club welcomes all players to come join them to have some fun!
LEARN MORE, HAVE MORE FUN!
A player can learn many new techniques, improve their game, have much more fun, and make new friends by participation in the Club events. Find additional information by visiting PDGA.com and by visiting this course sign.